I do not condemn people, just because they do not agree with homosexuality. Neither do I condemn people for practicing homosexuality. What troubles me is when people who are against homosexuality openly condemn and bully homosexuals. 

Stating disagreement and reason for disagreement is understandable, condemning people to Hell, for example is not. First, it is completely against scripture to do so and second, exactly who is a relationship between same sex persons harming? Especially if that relationship is behind closed doors?

I understand the fear some have of openly displayed and even promoted homosexuality in public. According to them, it destroys certain traditional Christian values in society. Does it? Yes, although only to those tempted by it?

I reason that from a Christian perspective, such a world full of sin is a grand test of faith and fortitude. Either people will love the world and lose touch with their god or they will love their god and reject the world as a place of sin; something they need to be ever vigilant of.
 
So just why are so many Christians so openly hateful regarding homosexuals? Why so much venom when sin is the way of the word? Are they not to love the sinner? I see no love in condemnation to the degree of threatening, (not warning) someone about "burning forever".
_________________

"Peace is what I wish on my greatest enemies." 
Potentate





Posts

: 230


Points

: 439


Reputation

: 5


Join date

: 2017-09-01


Age

: 33


Location

: Earth



Condemnation doesn't add validity to a world view, so it's still covered under freedom of speech.

Leviticus 18:22 is straightforward. Although Jesus brought a new covenant, or way of salvation, this doesn't change god's mind on non-salvation issues.

More than the condemnation itself, the presentation of it is the bothersome element. That, and the threat is veiled behind the fear and unknowns of death.

My stance remains. If people are into something that a particular god despises, then people should find another god.

My own grandmother told me for years that I was doomed to hell for not believing. While it might seem harsh, one must understand that to the Christian mind, this condemnation is an act of love. They are trying desperately to help (!) people avoid an eternity of suffering. My own mother once reasoned that any tragedy, short of killing a person, was justified if it "brought a person to the lord". This was said under context of divine intervention, not vigilante justice.

With logic like that, pray they do not love you any more!
_________________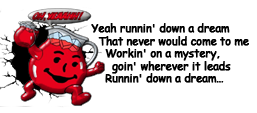 Dark Head of Aspect





Posts

: 166


Points

: 243


Reputation

: 21


Join date

: 2017-09-01


Age

: 40


Location

: Southeastern US



You mean... Christians should not do what you just did???

Its human nature to judge negatively that which we disagree with.  Christians seem to catch it more because we do have a code of conduct that we are supposed to follow... and part of it is to not judge lest ye be judged.  But we are sinners one and all, and some of us forget that we are not supposed to point out the sins of another while ignoring our own. 
Me personally, I will judge globally against homosexuality... but you will NEVER see me treating anyone differently then anyone else simply because its not in me to do it.
Where I have struggled with this issue is due to my sons.  I have a son that at one time I questioned his sexuality so I was concerned about exposing him to homosexuals because I did not want him to grow up as such. 
I pray it did not come off as such to any, I do not think it did.  And I no longer have concerns about such.  But kids make us vulnerable in ways we would not normally be.
At current, the only issue I have is when homosexuality is shoved down my throat.  I have to do something because someone is this or that.
I am not normally judgemental over someones orientation.  But when someone steps in front of me and without provocation states, "You have to do this because I am homosexual and the law says that..."  IS when I am most likely to NOT do such.
Yes, their are Christians who do as you say and I pity them.  They do such for the same reason the homosexual does the above... for the feeling of superiority... it leads to one ups manship and hardly ever to a good outcome.
But look around, I think if you think about this objectively, you will find Christians are not the only ones who like to sit in judgement of others.
_________________
"To find out who rules over you, simply find out who you cannot criticize" - Voltaire
Light Head of Aspect





Posts

: 297


Points

: 447


Reputation

: 26


Join date

: 2017-09-05


Age

: 47



We are doing all doing the best we can with what we have.

Your OP is critical of hate speech and discrimination, perhaps because you intend to shine some light on what you perceive are the failings of such an approach. You are trying to help.

Christians who decry homosexuality are also trying to help. Doing nothing (i.e. tolerance) is seen as allowing evil to carry on.

_________________
"One does not become enlightened by imagining figures of light, but by making the darkness conscious." - C.G. Jung
Dark Knight





Posts

: 107


Points

: 150


Reputation

: 23


Join date

: 2017-09-02



Magnus wrote:
Christians who decry homosexuality are also trying to help. Doing nothing (i.e. tolerance) is seen as allowing evil to carry on.

I never considered this perspective...
Thank you.
_________________

"Peace is what I wish on my greatest enemies." 
Potentate





Posts

: 230


Points

: 439


Reputation

: 5


Join date

: 2017-09-01


Age

: 33


Location

: Earth




---
Permissions in this forum:
You
cannot
reply to topics in this forum