When
David
a I were discussing gender roles,
David
brought up an example.
A mother and her young daughter are walking through a toy store. The daughter picks up a football and begins tossing it into air and catching it. "Sweety, that's for boys", the child's mother suggests in a calm and friendly voice.
My first thought was that the mother was limiting her child and this was wrong.
David
then continued the example. 
After softly advising her daughter that footballs are for boys, she then explained that girls only touch certain things because of their place in society and footballs were not one of those things.
After considering
David's
example, my perspective shifted. I no longer considered the mother to have done something wrong, although I did not necessarily agree with what she did either
.
_________________
"
In a world where the forces of darkness are titanic and deafening, the spirit of God is a mere whisper."



Posts

: 232


Points

: 445


Reputation

: 5


Join date

: 2017-09-01


Age

: 34


Location

: Earth



My daughter is very headstrong.  She went through Basic training, got to the end, and prior to her last PT test, she sprained her ankle.
At the time I told her even though she would have to repeat basic again, she should get it checked out.
She refused.
She eventually trained herself so that she did in fact pass the test and move on.
She made it through her job training and went into the real army.

Then it happened.
Because of all of the adapting her body had to do in order to overcome the ankle, other parts of her gave out, her hips started to atrophy.

Now, she is facing being removed from the army because in 5 years, she will walk with a cane.
And she can now never have children without fear of destroying her life.

I don't like stereotypes... who does?

My daughter was one who hated them as well and regardless... she was gonna serve in the Cavalry like I did.

Now she never will.  And she now has a different perspective on stereotypes.

I think it a good thing a girl play with a football.
I do not think it good she learn to play tackle.  Her body is not made for it.

The argument put forth will be that is a stereotype and some will.
Of course. 
But the reason why a stereotype exists is because the predominant proof otherwise.
_________________
"To find out who rules over you, simply find out who you cannot criticize" - Voltaire
Light Head of Aspect





Posts

: 334


Points

: 491


Reputation

: 33


Join date

: 2017-09-05


Age

: 47



Points of pride are not the problem, but people's inability to see past their own to communicate with another person. Even the CoS frowns upon solipsism, yet I live in a world where everyone has a finger in each ear while shouting "la la la la..."
_________________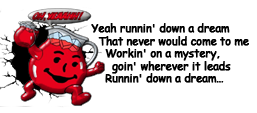 Dark Head of Aspect





Posts

: 172


Points

: 250


Reputation

: 22


Join date

: 2017-09-01


Age

: 40


Location

: Southeastern US



There is a certain usefulness in
protecting
others' right to break the mold, think differently. For some reason, these same people do not extend the same courtesy to those who think traditionally (and thus, differently from them). There is a perceived threat of oppression, which is no longer real in the western world.
Micheal, sorry about your daughter's injury.
Mortose, I clicked the minus sign next to your post not knowing what it would do, and decreased your reputation points, sorry about that. 


_________________
"One does not become enlightened by imagining figures of light, but by making the darkness conscious." - C.G. Jung
Dark Knight





Posts

: 119


Points

: 162


Reputation

: 23


Join date

: 2017-09-02



I think encouragement of breaking of the mold should be done more on an individual basis.  I know women who could bench press 400 lbs.  Its the broad paint brush mentality which harms people... regardless of which way the brush goes.
_________________
"To find out who rules over you, simply find out who you cannot criticize" - Voltaire
Light Head of Aspect





Posts

: 334


Points

: 491


Reputation

: 33


Join date

: 2017-09-05


Age

: 47




---
Permissions in this forum:
You
cannot
reply to topics in this forum