Recently, my position on banning trophy hunting was challenged by this perspective:
http://news.nationalgeographic.com/news/2007/03/070315-hunting-africa.html
_________________
"
In a world where the forces of darkness are titanic and deafening, the spirit of God is a mere whisper."



Posts

: 232


Points

: 445


Reputation

: 5


Join date

: 2017-09-01


Age

: 34


Location

: Earth



To use technology like a weapon that you did not develop, pay someone to fly you in a vehicle you are unlicensed to operate, and hire a local to take you to within direct sight of an animal is something to get a trophy for? I'm confused.
_________________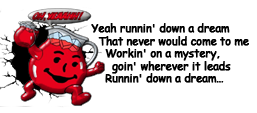 Dark Head of Aspect





Posts

: 172


Points

: 250


Reputation

: 22


Join date

: 2017-09-01


Age

: 40


Location

: Southeastern US



So mortox your willing to trade blood for land and money?

_________________
If what you confront does not kill you, it will make you stronger, unless you confront an Alien. An alien will just kill you...
Dark Initiate





Posts

: 255


Points

: 272


Reputation

: 7


Join date

: 2017-09-23


Age

: 43



Because putting controls in place in order to conserve wildlife is always such a noble endeavor.

I remember shooting my first deer.  I utilized a 270 with a 110 grain bullet backed by 130 grains of powder.  For this rifle, it was an amped up bullet.  I know because I made it, which is typical of hunters. The rifle itself was tailored to my shooting style to the point that where the affective range of this rifle was normally 300 yards, I could pinpoint a shot at well over 700 with the right scope.
The deer saw me and started running away, so I took aim and shot, and missed.
Not surprising, the range was about 500 yards.  So I took the approximate area where the bullet hit, adjusted for windage and shot again.
The bullet entered the back of the head as the deer ran away from me and killed it instantly.
Back then I was pretty good at taking life.
Sickened Dragonmaster?  I am sick and tired of self righteous people like you who think their is something to taking life that is negative while completely excluding the fact that you are still alive.
WE EAT LIFE... or we die.
PTSD exists because of self righteous nonsense like what you put forth and people actually believing you believe what you state.  Fact is, only certain lives matter to you.  Not all.  The ones you imagine cry when they get hit. 
Now... as far as trophy hunting.  Say what you will.  Without seeing the entry wound, I would say this shot was from the ground.  That is a scoped rifle, any vibration would make it impossible to site the lion well enough to take an accurate shot from a self propelled vehicle of any type.  So I would say that took some courage to do.  And a lot of money.
Not to mention killing a male, not a female, allows for the continuation of the pride.  Due to the dryness of the area and his warm dress, the shot was taken in the  late fall early winter during the dry season.  The mating season was already over, so even if all males of age were killed, other males would be along shortly to continue the growth of the pride.  A typical 'conservation' step done by every state in the US.
_________________
"To find out who rules over you, simply find out who you cannot criticize" - Voltaire
Light Head of Aspect





Posts

: 334


Points

: 491


Reputation

: 33


Join date

: 2017-09-05


Age

: 47



Michael the difference between the kill you made and the kill of this lion is that (I assume) you used every bit of that deer. The meat, maybe the hide, the horns etc. You ate the animal you killed as it should be. That lion will end up stuffed and on a stand for no other reason than the joy of killing it and displaying it. That is why trophy hunting is a waste. Its killing for ego, not survival.

And David, yes I can still admire the skill in which the hunter made his shot and the bravery he may or may not have displayed in challenging himself in this way but I can still find the act itself as self aggrandizing and a wasteful use of passion.

_________________
If what you confront does not kill you, it will make you stronger, unless you confront an Alien. An alien will just kill you...
Dark Initiate





Posts

: 255


Points

: 272


Reputation

: 7


Join date

: 2017-09-23


Age

: 43





Similar topics
---
Permissions in this forum:
You
cannot
reply to topics in this forum