Now at 40 years old and feeling my mortality slipping away, my attention has shifted gears. Woodworking is a passion of mine, sure; I get lost the creative zone while building anything - but passions have exponents. That is, just like in music, there are harmonics that echo from higher and lower altitudes. For what better name can we give to the mark which we desire to imprint on this world? Would not that masterpiece be one's highest passion?
Unfortunately so, for it is a double edged sword. Time is ticking, and each of us will be remember for our greatest accomplishments.
To that I reminded of the speech given at my high school graduation ceremony, 22 years ago. His name was T.A. Willingham. He was an aged man, comb-over and bifoculed. He taught history, spoke in monotone voice, knew everyone had cheat-sheets on test day, and would make everyone throw them away if anyone acted like an assclown during the week prior. He looked at his job as presenting information; you either used it or not. And, his speech at my graduation has been biting me in the ass since.
He said (highly reduced paraphrase), do not let this moment be your crowning achievement.
I'm most proud of my children. But, 2.5 children is still mediocre when nothing is said of quality. I have paid my dues to society, nothing more.
What would I like to give the world? A new technology? An invention?
A book. :/ No, and I'll tell you why. Books are ideas. Ideas are perspectives. And, I'm sick of editorials- even my own. If I write a book, it will be mercenary work - and priced accordingly.
Contemplating this,
David - a high school graduate.

_________________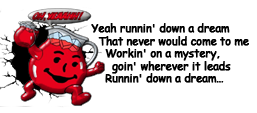 Dark Head of Aspect





Posts

: 173


Points

: 253


Reputation

: 22


Join date

: 2017-09-01


Age

: 40


Location

: Southeastern US





Similar topics
---
Permissions in this forum:
You
cannot
reply to topics in this forum