The qualities of faith perplexed me for years, specifically faith in god. It seemed an impenetrable nutshell which echoed creation in the transition from nothingness to somethingness.

To begin to unravel the process of acquiring faith, a distinction must first be made. There are two major loci necessary for the faith to occur. First, cultural indoctrination. This need not be on the conscious level. A human will naturally adapt to any system presented to it, given survival depends on adaptation. Thus, what is commonplace in one cultural region may be shameful or even punishable by death in another. The human who never leaves this cultural bubble will never consider an event from a foreign perspective, rather will be recursively both a promulgator, sculptor, and product of said culture. Secondly, the belief in question must reach conscious level. Mat 12:34, Luke 6:45, and Prov 4:23 are repeating the same thing. Just as observation leads to an idea which leads to testing, and more observation and so on, there is a natural polarity in humans to think according to what they feel. Thus, if feelings are protected so are one's thoughts - in theory. There seems to be a principle in the matter that states that confession (admitting to) of faith is a test whereby only those who have "enough"* faith will successfully admit having it.

/aside/

I believe in purple orangu-potomi. Seems easy enough of a test to cheat. Going deeper, perhaps the test is found within the principles being believed in. Hillary Clinton is a spectacular human being. Nope. Maybe I'm just a liar? No. It doesn't bother me because I know no one takes it seriously? Not really. I give no shits what most people think, and am confident of my reputation among those that do. So what gives? I have eliminated everything sacred. So without a sacred convention, how might one aquire faith? And therein is our answer. Importance. Something must have importance for faith to occur.

:/ Fuck. I'm drawing blanks. I'm important! But, I'm a piece of shit who can insult the important. Have I traded my outrage at being insulted for a perceived point in cleverness? No. I just don't care. The consequences are meaningless, both ways.

/end aside/

And there was the problem. It comes from nothing, from no where - yet faith can is strong enough to die for, or kill for.

I recalled this video:https://youtu.be/ytaf30wuLbQ That's when I saw the creation of faith. The distinction from earlier was that faith must achieve the conscious level. However, that isn't where it starts. That is where it enters the recursive loop of decision-making. It begins like all superstitions do - with an experience and association made between cause and effect.

Are all associations misinterpretations? No. It's hit and miss. I'd say a majority of them contain some element of truth.

Sleepy: to be continued




_________________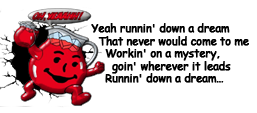 Dark Head of Aspect





Posts

: 173


Points

: 253


Reputation

: 22


Join date

: 2017-09-01


Age

: 40


Location

: Southeastern US



Ok. To recap, a distinction has been made emphasizing both the importance of epiphanetical awareness of ones beliefs having changed and a larger body of cultural indoctrination in the creation of faith. Moreover, that the essence of faith is the study of causality from within any particular world view.

Another distinction must be made at this point concerning accuracy. Once again we find ourselves in the murkiness of subjectivity with only pragmatism as supreme authority. It's not as simple as believers vs non believers, for every one of those individuals have slightly different world views, and thus slightly different faiths. Yet, we must concede to lump similatudes in order to form a working model. With that agreement, we find that truths are only relevant within the context that created them. It is unfair to both the originating and hosting cultural contexts to examine conclusions foreign to themselves.

By design, faith mimics natural awareness in every way. Each form a complete system, much like a sphere. A sphere has no beginning or end. At any point on the surface, one can find a way to any and every other point.

Sleepy. More to come...
_________________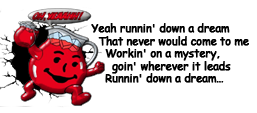 Dark Head of Aspect





Posts

: 173


Points

: 253


Reputation

: 22


Join date

: 2017-09-01


Age

: 40


Location

: Southeastern US



With so many emotions, and each of them difficult to isolate, it's nearly impossible for anyone to know why they do anything. Answers from the surface are easy, but drives seldom begin at surface level.

I do not accept: a power to plead to in dire moments, longing to belong, consent to keep the peace, fear of torture, the warmth of love, or the release of celebration to be suitable motivations for having faith, yet they are.

Today while considering this topic, pearls came to mind. Regardless of the initial motivation, it seems the unworthyness of it becomes a crucial element later on in the formulation of god's grace. So we can take any common piece of sand, and with enough coats, it becomes valuable.

Faith, then, is an accumulation - not acquisition. It is a cultivation for which the cause is irrelevant, and the proof for which lies not in reality but the world view of the beholder.
_________________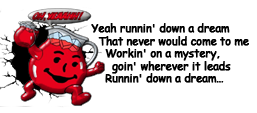 Dark Head of Aspect





Posts

: 173


Points

: 253


Reputation

: 22


Join date

: 2017-09-01


Age

: 40


Location

: Southeastern US





Similar topics
---
Permissions in this forum:
You
cannot
reply to topics in this forum